About children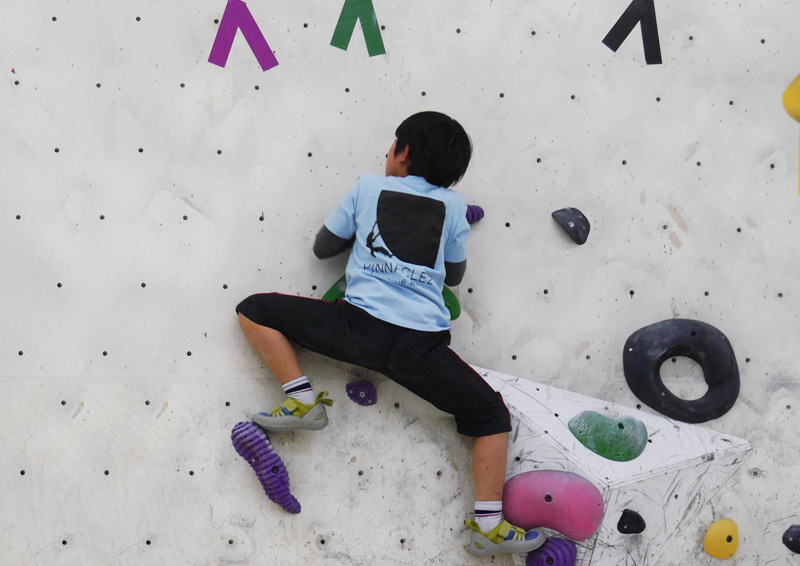 Bouldering is more than just fun. There are also dangerous actions that can lead to serious injuries. Especially for small children, I think it is quite difficult for them to understand and follow all these rules. We ask for the understanding and cooperation of parents and guardians to comply with the conditions stated above.
※Please follow the instructions of the staff promptly during use. If you do not comply, you will be asked to stop using the shop. We may refuse entry to our store, so we ask for your understanding and cooperation.
Terms of use
Each store has different conditions.
| | |
| --- | --- |
| Toyota store | Elementary school students and above |
| Sakae store | 4th grade or older |
| Resola Obu | 0 years old and over |
※The Resora Obu store has a dedicated space for kids, and the climbing area is for elementary school students and above.
Junior high and high school students
A parent's signature is required at the time of initial registration.
If you have printed out the registration application form in advance and filled in the signature column of the guardian, you do not need to be accompanied by a guardian.
If not pre-filled, a parent or guardian will be required to sign or confirm by phone.
If the guardian is not a family member, we may call the family member to confirm. There is no wall limit that can be used at each store.
Customers under elementary school age
・Children cannot use the facilities alone.A supervising parent is required. In addition, in order to understand what kind of danger actually accompanies,At the first time, parents and guardians will be sure to experience climbing with their children. From the second time onwards, you can choose to use only the director or use the facilities.
・Please use up to 2 children (up to 3 children at Risora Obu) for 1 guardian.
・Please make sure that the child climbing and the guardian are one to one.Please keep an eye on your child.
・Parents/guardians are also requested to supervise any nuisances such as running around the store, making loud noises, or limiting the height to climb.
・When parents climb all children must wait in a safe place without climbing.
・If there are multiple children, please make sure that the other children wait in a safe place while one is climbing.
・Children of elementary school age and younger may use the facilities until 21:00.
・There are restrictions on the walls that can be used.
About wall limits and tests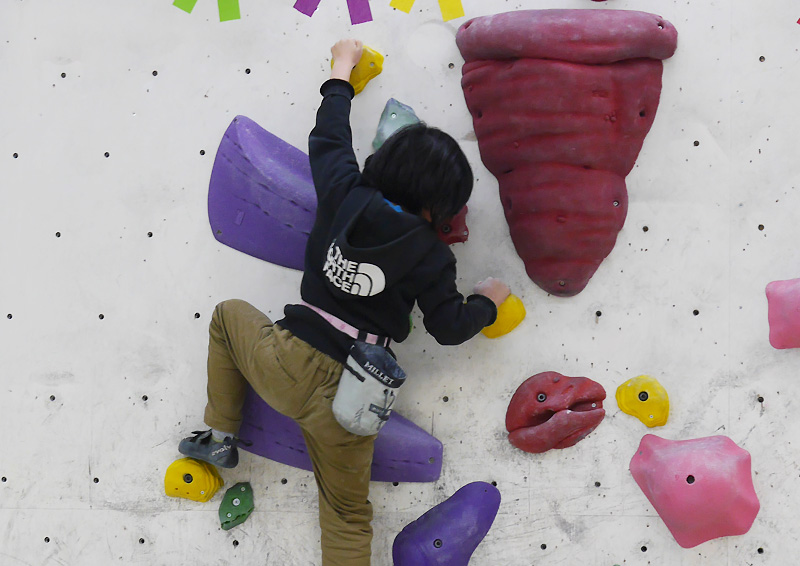 Preschoolers, kindergarteners, and children in elementary school or younger can use walls at each store. However, children who have passed the test system in elementary school can use the entire facility. Please ask the staff of each store about the test.
If you don't let your child understand that there are dangers in bouldering, using the gym can be very dangerous. This is a measure to ensure that you can enjoy bouldering without feeling hurt or hurt, and that you are considerate of your surroundings.